KinkFest Educational Presenters
Click here to view the workshop schedule
KinkFest Educational Presenters
Unfortunately things happen and as such all presenters and workshops are subject to change without advance notice.
Andie Pumpkin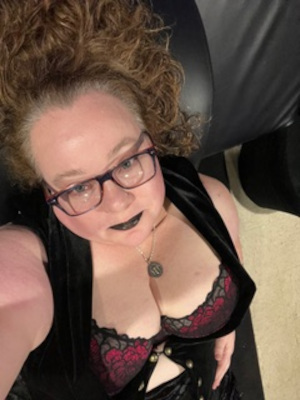 https://fetlife.com/users/23841
Andie (she/her) identifies as property with a dominant side she also indulges with a select few. Edge play and O/p are passions for Andie, and she enjoys sharing the knowledge she has gained with the community. Over 25 years ago, Andie began exploring kink publicly and for many years she had a home in Vancouver, BC, before moving to Victoria where she now resides. She proudly runs BRASH, a weekend event each May in Victoria, as well as the Ledge, a monthly discussion group for leather and edge players.


B Lourenco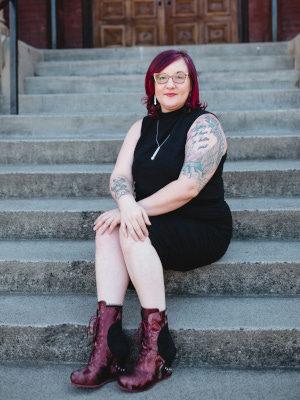 https://www.blourencotherapy.com
B Lourenco is a mental health counselor and educator based out of Washington state. She specializes in neurodivergence and sex/relationships and identifies as neurodivergent and kinky. B combines lived experiences with research data to create classes that are accessible to people of all brain types and lived experiences.


Carmen Monoxide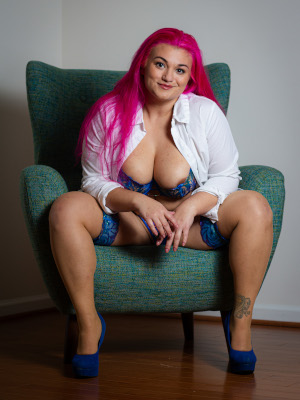 A former teacher with a lifelong passion for the bizarre and filthy, Carmen Monoxide (she/her) also works as a kink professional, event organizer, sex educator, and relationship coach. She has presented for small, medium, and large events across North America. She founded Femme Fatale, a kink event company, and throws monthly parties in the Washington, DC area. She sometimes takes her clothes off and performs onstage and on camera, and is passionate about helping people overcome fear and shame in order to have authentic, fulfilling, sexy experiences.


Danarama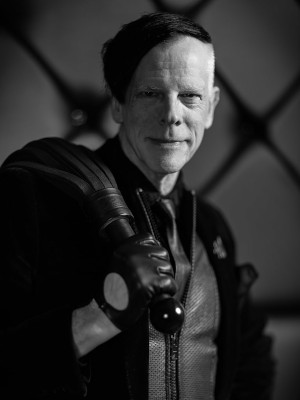 https://www.CreativeBDSM.com https://www.bit.ly/DanKU
A lifestyle Dom, performer, and BDSM educator for almost three decades, Danarama directed Kink.com's educational site (Kink University) and teaches a diverse mix of more than 30 BDSM and sex/intimacy classes online and at worldwide conferences. He is also a founding member of the Two Knotty Boys rope bondage instruction duo, co-teaching workshops since 1999, co-author of two best-selling rope bondage books, and rigger/director/performer in hundreds of fetish and instructional videos. Dan has also co-directed and performed as a Dominant for websites including Sex and Submission, The Upper Floor, Dungeon Sex, and Sexually Broken.


domenique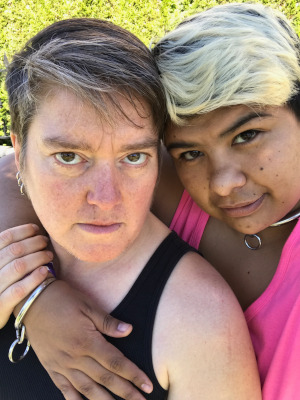 https://m.facebook.com/profile.php/?id=1838607842&name=STSDirectNavUserDecorator
domenique is a Mexican American gender-nonconforming butch born and raised in Southern California who moved to WA in 2010. she enthusiastically hurtled into the scene as soon as she was of age. she is a bottom hungry for intense experiences, deep connection, and sexual and emotional liberation. The BDSM community was the perfect place to explore and experience these things at a level she had always yearned for. Outside of kink, she is passionately interested in depth therapy and is militantly devoted to "doing the work". she is most interested in D/s, passion, love, attachment, pain, power, shadow work, and the emotional healing process. Inside of kink, she loves psychological play, feeding her heart and soul, and the power those things hold when they are perverted, intertwined, and perfectly aligned. she is a "bit" obsessed with her Master and takes being Her sex slave very seriously. Together with her Master she has presented for numerous local, regional, and international events, conferences, and organizations.


DommeJez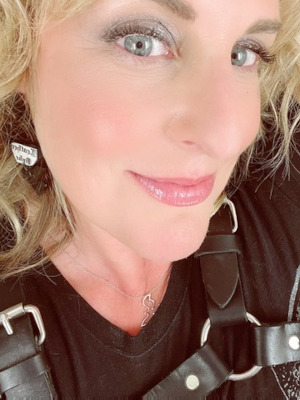 DommeJez (she/her/hers) is a Queer Femme Leatherdyke and lifestyle player with almost three decades as a member of the kink community. Trained as a registered nurse with 30 years of experience, she maintains firm professional boundaries and ethics while also bringing her deep knowledge of the human body and safety practices to her kink teaching and play. A thrill-seeking top-heavy switch who can't be pigeonholed, her tastes run the gamut of deviance, but tend toward the sensually and seductively sadistic, helping her specialize in training the curious in edge play and living out their hottest fantasies of power roles and exchange. DommeJez has presented workshops at IMsL/IMsBB, Kinky Kollege, The Headquarters, Southwest Decadence, Dungeon East, San Diego Pride, and is a frequent guest on the Kinky Cocktail Hour podcast as their Edge Play expert. She is an active member of the NCSF Consent Counts and Education Outreach committees, and takes pride in discussing and establishing a culture of consent and safety in all of her workshops.


EmbersFromAshes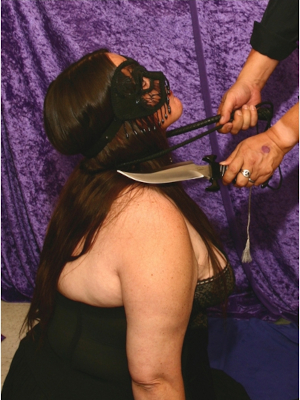 https://www.pantherprowls.com https://fetlife.com/users/5959
Embers is an educator from the SF Bay area. Active since 1995, she's presented across the US including multiple KinkFests, TESFest, Beyond Vanilla, Rome BDSM, Spanksgiving, and many more. She's presented/co-presented on canes, knife play, singletailed whips, flogging, and other BDSM skills, as well as other BDSM/kink topics.


Evelyn Evey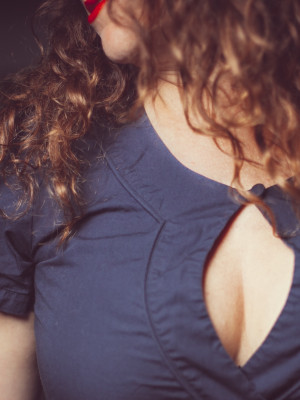 https://fetlife.com/users/31190
Evelyn Evey (she/they) is a happily kinky, switchy, sadomasochistic, polyamorous, queer, gender nonconforming experience junkie who lives in Seattle, Washington, where she is actively involved with the Center for Sex Positive Culture and the local BDSM community. She was Vice President of the board of directors for the Pan Eros Foundation (formerly known as the Foundation for Sex Positive Culture) and has had various roles with the Seattle Erotic Arts Festival. A voracious learner, she has studied Ayurveda, psychology, and acting, all of which have provided her insight and tools for helping others on their own journeys towards finding balance and having fun with their kink.


Excess_knots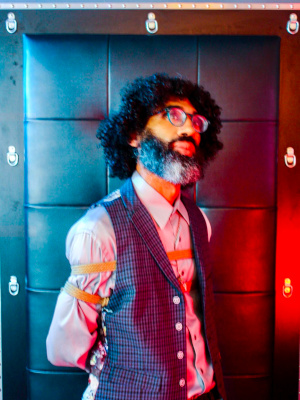 Excess (he/they) is a Black, switchy kinkster. He entered the public scene in 2021, and was lucky to meet community members and teachers who would become friends and mentors early in his kink journey. He completed the year long Bondage Soup program in Portland, OR as a Top in 2022. In addition to rope he's also passionate about rough body play, impact topping, and cats.

Hitchin' Kitten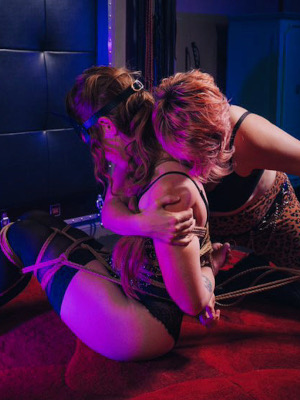 https://fetlife.com/users/8184778
Hitchin' Kitten (she/they/it) is a kitten-ish rope witch and sadomasochistic switch that likes her kink to be whimsically delicious. Her kink is connection, and rope is the path she takes to get there. Her approach to rope focuses on movement, foundational concepts, and functionality to encourage accessible, connective, and collaborative improvisation in rope practice and beyond. HK is also the facilitator of Hitchin' Bitches PDX (Portland, OR), and provides rope classes and tastings at events.


Jason
https://fetlife.com/users/496761
Jason discovered the Chicago BDSM scene and emotional sadism in 2009. Raised in the "Chicago Way" of dark emotional play, he finds pleasure in exploring feelings that are often left unexplored. He has been teaching nationally since 2012 with classes such as ES&M, Fear Play, The Long Game, and Sensory Manipulation.


Jonn Ireland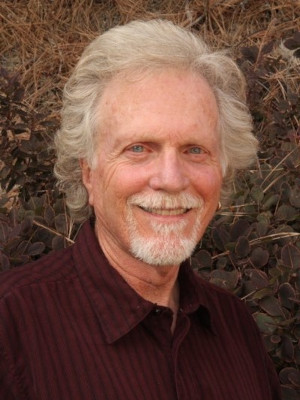 Jonn Ireland lives in Seattle and has been involved in the BDSM community for over 20 years. Personal erotic connection through impact play is his specialty, and to help others learn his techniques he has been giving personal instruction and conducting whip and impact workshops in Canada, the USA, and Costa Rica for about 18 years. His main focus is teaching people to master dynamic scene power exchange and also to develop the control and precision required to use a whip in sensual BDSM scenes. Jonn discovered that with a good whip, proper instruction, and regular practice, most people are able to use a whip in a scene in a very short time. To develop a wide range of techniques and accuracy, however, requires more practice and personal instruction.


Kingsly Killer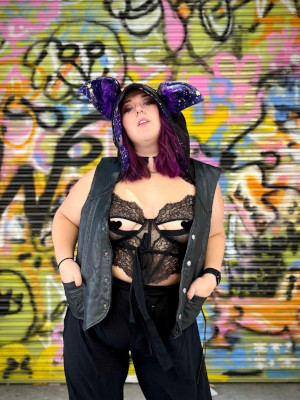 https://www.knottyproductions.com/ https://fetlife.com/users/15734316 https://www.facebook.com/people/Knotty-Productions/100093304703706/ https://www.instagram.com/knotty.productions/
During the pandemic, I delved into the kink scene, using the downtime for online research. FetLife drew me in with its captivating stories and discussions on consent, and the lack thereof in the community. My sex education was limited, but the kink community proved enlightening and my early interactions were transformative. I learned about boundaries and power dynamics, gaining control over when and how I shared my power. Natasha, a mentor and friend, guided me, and I absorbed wisdom from our circle. Yet I noticed I was the sole fat bottom among us and my unique body required adaptation. We tailored techniques to my rolls' support and vulnerability to shearing forces. Our group expanded and I began assisting Natasha in planning. My commitment to research, consent, self-awareness, and communication grew. Simultaneously, I pursued a social work Master's degree, driven by a passion to empower others in their own journeys.


Lady Steele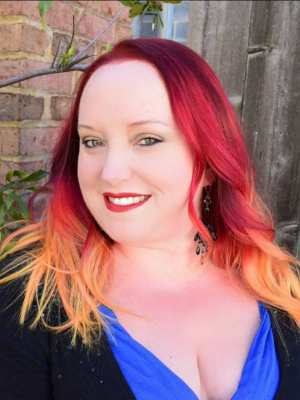 https://fetlife.com/users/72248
Lady Steele is a femme lesbian Alpha leather slave with multiple neurovariances. She is an international presenter and resides in Atlanta where she is the only open, out, and practicing attorney in the United States that specializes in the issues that arise in the BDSM and ethical non-monogamy (ENM) communities. Education is her passion and she has taught hundreds of classes over 15 years both in person and virtually. She is the founder of the Center of Learning and School of Success (C.L.A.S.S.), the Worthless Bastards (Cigar) Club (W.B.C. – Atlanta), and The Leather Coterie (T.L.C.) and proudly leads all of these groups under the umbrella of the West Inclusive Georgia Socials (WINGS) group. Lady Steele has held various positions in both the former chapter of NLA - Atlanta and the Leather Leadership Conference. Lady Steele is also a proud Associate Member of the Southern Leather chapter of the Onyx Pearls. Lady Steele has shared her knowledge on several podcasts.


Lady Vivus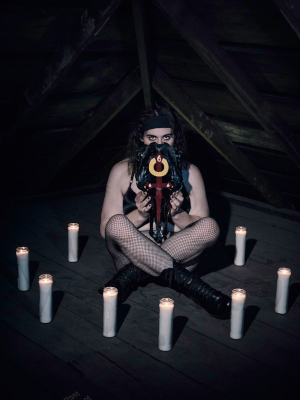 Lady Vivus (she/her) is a spiritually and culturally driven sex-positive educator and organizer. Lady V is a Professional Switchinatrix, hucow and Bootblack, and is a self-proclaimed "Jewish American Pleasure Princess" and Dairy Queen. Lady V has taught all over the United States for organizations and conferences such as Southeast Leatherfest, SubSpace, Pragmatic Kinking, and more! Lady V currently serves as an Advocacy Board Member for Sex Positive World and proudly helps facilitate their education. She has also served her community by facilitating public health events, most recently being K!nk Out Loud in partnership with The Equi Institute and Multnomah County Public Health Department. Lady Vivus is an out, proud, and fierce-as-fire transwoman with a passion for empowering other trans folx and their loved ones. Her personality is best described as "Fran Drescher with a whip". While hailing from Detroit, she has settled in Salem, Oregon, where she serves as her leather family's majordomo.


Lark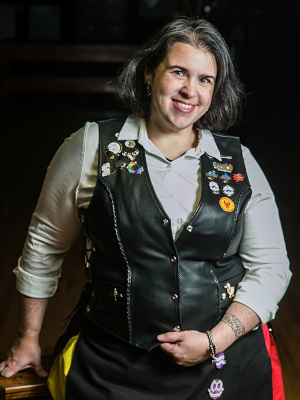 Lark (she/her) is a queer, polyamorous, submissive woman who admired the Leather community from afar for years before finally stepping into it in 2019. She has participated in the Denver kink scene since 2008, and is a professional historian and teacher. She enjoys asking "why", helping people embrace and experience what makes them happy, and making things out of wool, silk, and (of course) leather.


Lee Harrington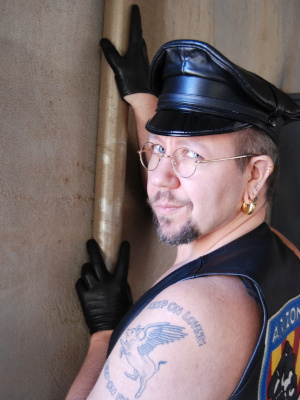 http://passionandsoul.com/ https://fetlife.com/users/24336 http://twitter.com/PassionAndSoul https://www.facebook.com/lee.harringon/ https://www.instagram.com/passionandsoul/
Lee Harrington (he/they) is a spiritual and erotic authenticity educator, gender explorer, eclectic artist, and award-winning author and editor on erotic and sacred experience. He brings a combination of playful engagement and thoughtful academic dialogue to a broad audience, and believes we are each beautifully complex ecosystems. His books include "Playing Well With Others: Your Guide to Discovering, Exploring and Negotiating the Kink, Leather and BDSM Communities" (with Mollena Williams), "Sacred Kink: The Eightfold Paths of BDSM and Beyond," "Shibari You Can Use: Japanese Rope Bondage and Erotic Macramé," "Traversing Gender: Understanding Transgender Realities," and "Become Your Own Beloved: A Guide to Delighting In Self Connection," amongst many others. Lee has been a passion instigator, academic, adult film performer, polytheist priest/ess, kink/bondage coach, and has been blogging about sex and spirit since 1998.


Little Chaoss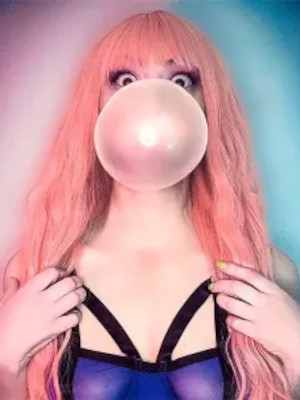 Little Chaoss (she/her) is a submissive serving the San Francisco scene with style and a smile. Her D/s journey has spanned approximately six years solely as a submissive, bottom, and masochist. She has demo bottomed for numerous international BDSM and bondage workshops. Her expertise aligns with her enthusiasm for bottoming and submission, protocol, anal sex and stretching, and many forms of bondage. As an educator serving submissives and bottoms, her motivation is to equip her peers with valuable information so they can safely explore BDSM.


Luna Matatas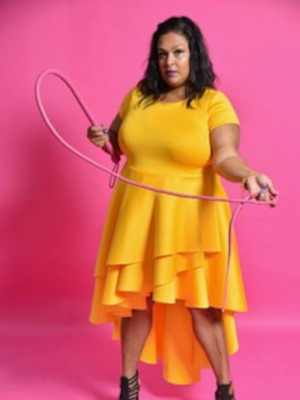 https://www.lunamatatas.com https://www.twitter.com/lunamatatas https://www.instagram.com/lunamatatas
Luna Matatas is a Sex and Pleasure Educator with over 15 years of experience teaching sex and empowerment workshops. She celebrates body confidence, self-adoration, and building shame-free pleasure in and out of the bedroom. She teaches 30+ sexy skills topics; including threesomes, BDSM, and sexual confidence. She created Peg the Patriarchy® and Meditate Medicate Masturbate® brands as part of her sex-positive and feminist merchandise.


Maeve McBride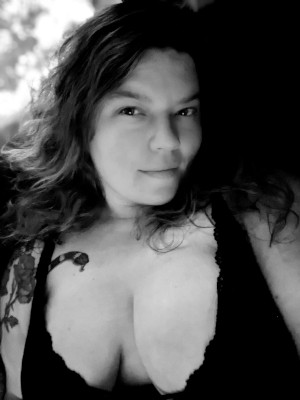 Maeve McBride (she/they) is an educator, erotic and BDSM coach, sexological herbalist, event producer, and community organizer who has been exploring the intersections of kink, sacred sex, plants, trauma, and personal alchemy for more than 20 years. A fun, sensual, and compassionate switch-witch, Maeve enjoys assisting folx of all persuasions to work towards their unique health, erotic, and sexual goals. She combines evidence-based teaching methods, anatomy geekery, goal setting, mind-body-spirit trauma healing techniques, communication tools, and a sense of playfulness, experimentation, and exploration in a non-judgmental environment. Her goal is always to help clients and students to assemble a toolkit of things that work for their own unique needs and empower folx to live more embodied and pleasure-filled lives.


Midori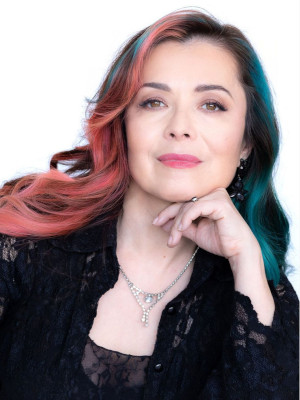 https://planetmidori.com/ https://fetlife.com/users/62156 https://twitter.com/PlanetMidori https://www.facebook.com/PlanetMidori https://www.instagram.com/PlanetMidori/
Midori (she/her) is a trailblazing educator, artist, and irritant to banality. Midori teaches, coaches, and consults on alternative sexuality, BDSM, shibari cultural competency, and empowerment through D/s and thoughtful kink. She began teaching in the 90's in San Francisco, then established her company Fire Horse Productions. Midori's known for penning the first English instruction book on Shibari, "Seductive Art of Japanese Bondage" in 2001, paving the way for the popularity of rope today. Midori founded Rope Dojo in 2002 and ForteFemme: Women's Dominance Intensive in 2004. In 2020, she launched Consent Dojo monthly on YouTube. Currently she is working on a new Shibari book. Midori is the Co-Director of Curriculum for Kink Informed Certification, part of the Sexual Health Alliance, training therapists to provide safe and inclusive service to their clients. She also authored "Wild Side Sex," "Silk Threads," and contributed a chapter to "An Intersectional Approach to Sex Therapy".


Mister-Blue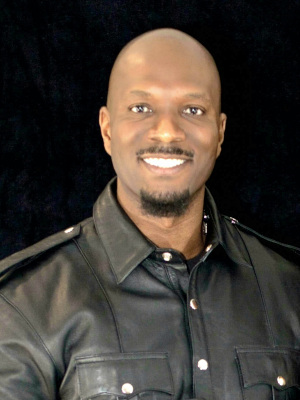 https://misterandmrsblue.com/ https://fetlife.com/users/1822407
Mister-Blue, along with his slave and wife Mrs. BlueFrost, was the 2017 Northeast Master/slave titleholder, and the 2018 and 2021 International Master/slave titleholder. He is the Executive Producer of the Master/slave Conference hosted in College Park, Maryland, just 15 minutes outside of Washington, DC. He is the Vice President of MTTA; which runs the MTTA Academy for Masters and slaves, the Master/slave Conference, the Master/slave Development Center, and the Master/slave History Program. He is the Head of Household for the House of Blue; a Leather House based in Southern Maryland. Mister Blue has passionately served the M/s and Leather communities in many capacities from speaker to educator and looks forward to future opportunities to hold doors open for all that follows.


Miz Tee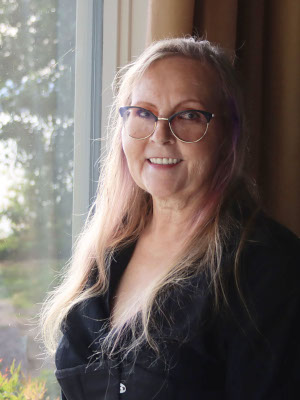 https://fetlife.com/users/14330
Miz Tee doesn't take herself too seriously and shares her lighthearted outlook with others. She would much rather be lost in giggles than deal with drama. Don't take that wrong, Miz Tee is Hurray! for theatricality, but she wants it to end in laughter (or a present) whenever possible. Miz Tee does not claim to be an expert in any area of her kinky pleasures, but she practices to get better every chance she gets. Being active in kink on several different levels for almost 35 years has given her the opportunity to make a few mistakes and learn from them. Currently based in Rainier, Oregon, she was on the Board of Leatherwoods, Inc. and the event Board. She was the volunteer and vendor coordinator and DM for Lw. Miz Tee has taken her turns presenting at Leatherwoods and Paradise, Renegade's Rendezvous, Bad Girls, PLA, and KinkFest. She was on the Board of PLA and has volunteered for events all around the Portland area. Miz Tee was also Ms. Oregon State Leather 2019 and 2020.


Mrs. BlueFrost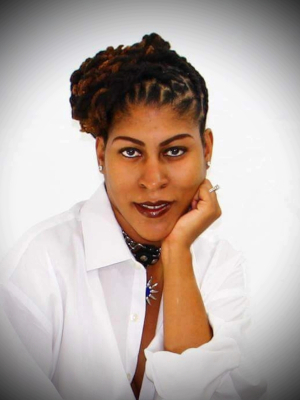 https://misterandmrsblue.com/ https://fetlife.com/users/2253622 https://www.facebook.com/Mrs.BlueFrost/ https://www.instagram.com/mrs.bluefrost/
Mrs. BlueFrost, the devoted slave and wife to Mister-Blue, was the 2018 and 2021 International slave titleholder and the 2017 Northeast slave titleholder. Together with her Master, she received the Pantheon of Leather Award for the 2018 Couple of the Year. Mrs. BlueFrost serves on the board of MTTA and serves as assistant producer of the Master/slave Conference (MsC) where she first embraced her slave identity and found her power in service. As a professional whole life coach, holistic healer, path facilitator, content creator, and collaborator, she has been active in her local community for over a decade and enjoys sharing life choice experiences and information with others. She routinely speaks at national conferences, special interest groups, and local munches to help further educate and empower people looking to live in healthy, sustainable power exchange relationships free of judgment and justification through surrender, service, and self-development.


Mx. Knotty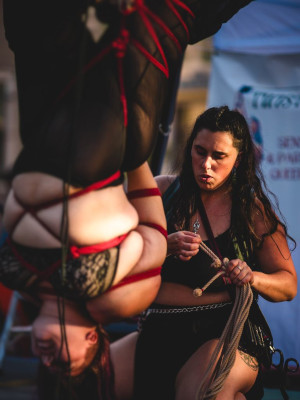 https://fetlife.com/users/15734316 https://www.facebook.com/people/Knotty-Productions/100093304703706/ https://www.instagram.com/knotty.productions/
I'm a certified sex educator at As You Like It in Ashland, Oregon. I'm also a co-founder of Knotty Productions, an organization dedicated to promoting educated, risk-aware, sex-positive, and inclusive kink events. I specialize in rope bondage and kink education. My journey into rope began when I needed a solution to help my partner with hypermobility. Through online resources and trial and error, I taught myself rope bondage which allowed us to explore kink safely. During the pandemic, I ventured into self-suspension. When the community reunited in person, I looked for like-minded individuals in my area but found few. Often, I was the only person my age and the only Latino in the room. Driven by my passion for teaching and commitment to informed consent and inclusivity, I founded a new group. Four years later, we are thriving, creating a space for education and community. While I may not have as much experience as some, I've dedicated four years to this craft, tying almost daily.


Noble Manqué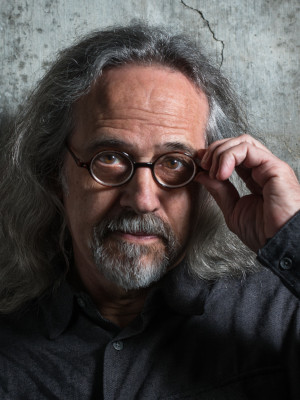 Noble has been exploring his fascination with consensual Dominance/submission hierarchies, kinky play, and erotic rope bondage for over five decades. He has been a full-time kink educator since 2008 when he established Noble Rope Arts. Noble is recognized as a thoughtful instructor with an ability to convey complicated information in ways that are easy to absorb. His goal in teaching is to encourage people to learn how to safely explore BDSM play as a powerful means of connecting deeply with their play partners and themselves. He creates erotic art and teaches rope bondage and other kink skills in Portland, Oregon.


PantherProwLs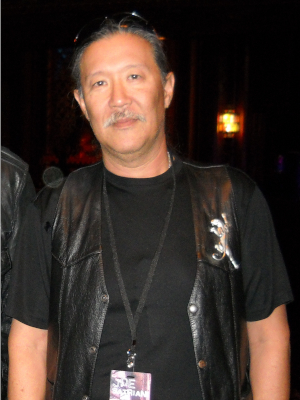 https://www.pantherprowls.com https://fetlife.com/users/5959
Panther is an educator and leather artisan from the SF Bay area. Active since 1997, he's presented across the US including multiple KinkFests, DomCon, TESFest, Beyond Vanilla, GWNNBash, and many more. He specializes in knife play, singletailed whips, flogging, and other BDSM skills, as well as other BDSM/kink topics.


Pony Tromper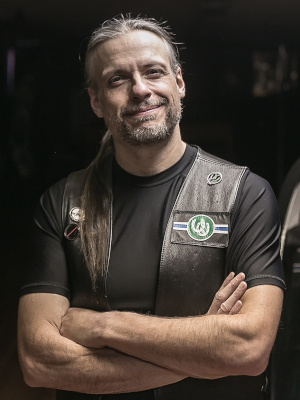 https://fetlife.com/users/533847 https://bsky.app/profile/ponytromper.bsky.social
Pony Tromper (he/him) is a cisqueer, enthusiastic ponyboy and community-oriented educator and kinkster who has been active in the leather and pony play scenes for nearly 28 years. Tromper is deeply honored to serve as the North American Pony '20-'22 Leather title holder, and is assisted by his submissive, Lark. Tromper enjoys traveling to Leather and kink events and enthusing about pony play given the slightest provocation.


Red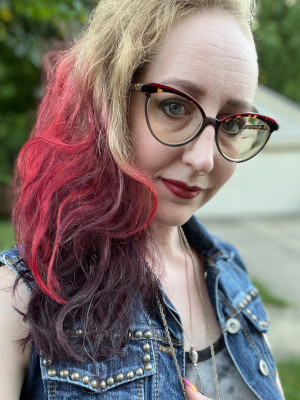 https://fetlife.com/users/6477597
Red is an emotional S&M switch who has been active in the Chicago community for over nine years. Her creative sadism and emotionally vulnerable masochism give her a unique and balanced perspective into the pleasure and problems that can come from playing with the emotionally dark corners of the mind. She has been teaching in and out kink for 15+ years and has been formally trained in both group and 1:1 instruction techniques through her professional channels.


River Dark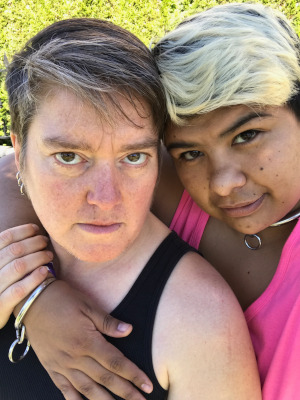 https://fetlife.com/users/364714
River was born and raised in Vancouver, Canada. She came out as a pervert in 1992 and has been teaching since 2005. BDSM has been one of the things that defines the core of who she is and being a Master has always felt like a calling, not a recreational activity. She identifies as a poly dyke Top/switch, a writer, and an educator. Her SM erotica can be found in a variety of anthologies and she is working on a book of essays and short stories. She loves to think and talk about sex and kink – and to share her ideas and skills with others. While some of her workshops teach physical skills, she is most interested in the mind as the seat of power. Her intention is to create engaging, fact-filled, and thought-provoking workshops that bring something new to each participant, no matter what their level of experience. Together with her slave, she has presented for numerous local, regional, and international events, conferences, and organizations, and she looks forward to teaching more weekend intensives in the coming years.


sparkette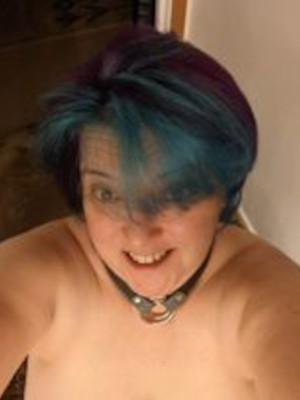 sparkette has been active in the kink community for 20+ years, including serving on the PDX Bad Girls Board and volunteering at events. she identifies as a service-oriented sensualist who seeks joy in kink. her curiosity about what something might feel like – and Miz Tee's willingness to help her find out – has led to lots of laughter (and screams) in the dungeon.


Stella VonDomme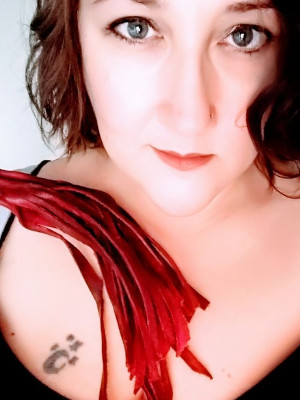 Stella (she/her) started her journey in the kink/BDSM lifestyle in 2015. Over time she has found herself content as a sadistic Momma Bear Domme. Stella has been engaging audiences since 2021 with her first CBT class at the Spanksgiving convention in St. Louis. She has since presented for several organizations in the Midwest, Portland, and Salem, OR, areas. Her passion for assisting newbies to create a safer community is strong! This spurred her to co-create an education-based play party in St. Louis, as well as presenting several skill and ethics courses, including a monthly virtual Consent and BDSM/Kink 101 course, since moving near Portland, OR. In the dungeon, her interests are widely varied but she loves scenes that tickle the playful and ridiculous "chaos corner" of her brain. Nerf guns, harmonicas, and Troll doll heads are paired nicely with more traditional leather and hardwood to make for quite entertaining scenes! Her belief is if it's play, then it should be fun!


TouchDeep & HeartBound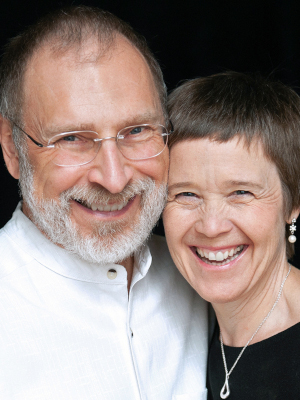 https://touchdeepandheartbound.com/ https://fetlife.com/users/75611 https://twitter.com/TDandHB
TouchDeep and HeartBound have brought their highly-engaging, authentic style of presenting to dozens of events across the country. Their classes are about creating deep human connection, sensual touch, and exploring the sacred sexual completeness of the body/mind/spirit relationship (but without all of that "woo" talk!) in the context of kink and BDSM. They lead practical, energetic, "try-it-now" classes that are often full-immersion, dynamic, hands-on experiences. All are hot, fun, and intense. You'll be delighted by their pretense-free, down-to-earth classes that are superbly organized and fully researched. They love what they do (and each other: they're lifetime-committed polyamorous partners), and it shows in every way. Participants love their unique approach to presenting!


Travis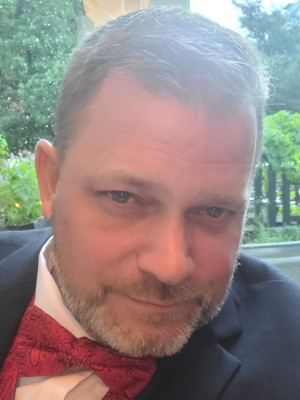 Travis has been active in the lifestyle since 1992. Spending about 15 years in the Tidewater region of Virginia, he has been in Athens, Georgia, since 2014. He hosts a munch and other lifestyle activities in Athens and is active in the greater Atlanta BDSM Community. Post COVID he opened Elegant Suffering, a kink based business that provides popup dungeon spaces, formal High Protocol events, and other in-person kink events in Georgia and the Southeast. Attending events to both learn from others and to share, he is trained as an adult educator and is an accomplished public speaker, bridging professional training with kink life training and experience to bring his take on many educational topics to the BDSM world. With hands-on experience of edge play topics and types of play in the LS, he tends to teach more advanced classes providing a framework for "safer play" using RACK and PRICK vs. SSC.