2020 Educational Presenters
Unfortunately things happen and as such all workshops are subject to change without advance notice.
Adventure Pup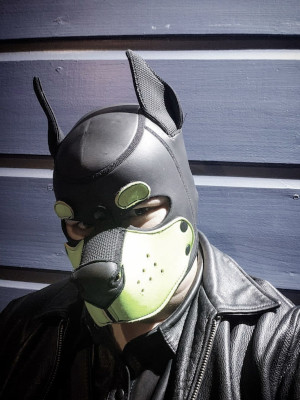 After discovering his kinky self in the Southern Oregon community, Adventure Pup moved to San Francisco and became heavily involved in the gay, Leather, and kink communities there. Now back in his favorite rainy state as Oregon State Puppy 2018, his neon green muzzle and cropped pitbull ears can often be seen exploring the beautiful Oregon wilderness, busy getting flogged on a cross, or working a bootblack stand. He works to improve diversity and acceptance in the lifestyle as a proud and visible trans pup, and he promotes kink education through his bimonthly class series in Portland.
amari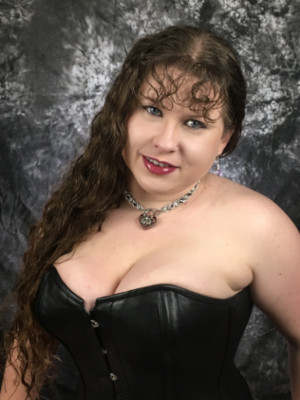 http://houseofboromoy.com/ https://fetlife.com/users/27412 ; https://fetlife.com/users/27417
amari has been in Master/slave relationship with Master Boromoy for over a decade. Together, they co-host the Tri-cities M/s&D/s munch and Kinky Klass Night. slave amari founded and leads TASK to support and educate submissives and slaves. slave amari is honored to have been Washington state slave 2017 and Northwest slave 2018. She is also a member of the Hard Pink Sisterhood. Along with her Master, she has presented workshops at a variety of lifestyle events around the country. When not working or helping her Master around the farm, slave amari enjoys the odd game of chase, take down scenes, and scenes involving blood.
Boromoy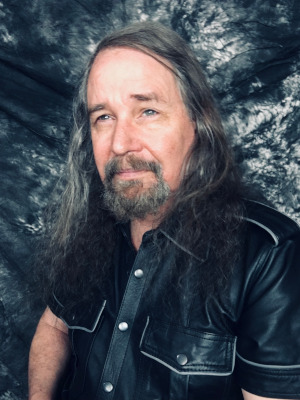 http://houseofboromoy.com/ https://fetlife.com/users/27412 ; https://fetlife.com/users/27417
Boromoy has been in a Master/slave relationship with his slave amari for over a decade and enjoys the depth, power and emotional connection inherent in their M/s relationship. They co-host the Tri-cities M/s&D/s munch and Kinky Klass Night and they are founding members of Leather Azimuth. In addition to his commitment to strengthen the M/s community in the Pacific Northwest and beyond, Boromoy founded and leads Columbia Basin Tops to support and educate Masters and Dominants. He has presented workshops at a variety of lifestyle events throughout the country. Master Boromoy is honored to have been the Northwest Master 2018. Boromoy enjoys a variety of forms of play from the dancing song of whips and floggers, to the warmth of fire, the spark of electrical play and sharp pointy things.
Boss Boar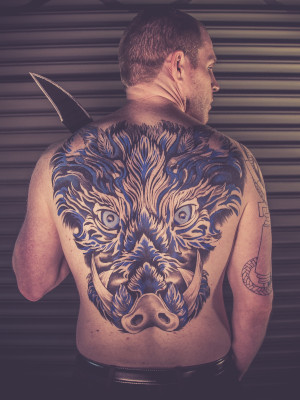 bossboar.com https://fetlife.com/users/10774
BossBoar is a polyamorous dominant who combines years as a martial artist and paramedic with a passion for amateur psychology and generally terrible things. He has been described as a "hardcore sadist," "you motherfucker," and "oh god, please no no no!" He calls the San Francisco Bay Area BDSM scene home, and regularly volunteers his time at parties and events. He draws from his professional and personal experiences to create classes that will BLOW. YOUR. MIND. He has previously presented for the SF Citadel, kink.com, SF Foundations, West Coast Bound, and Dark Odyssey: Surrender.
Bri Burning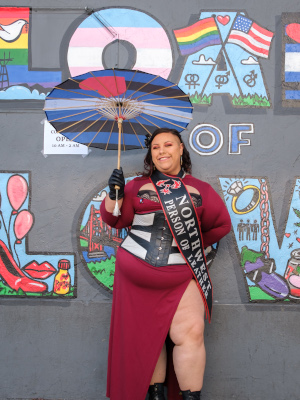 Bri Burning (she/her and they/them) is your International Person of Leather 2020 and Northwest Person of Leather 2019! She is femme, queer, leather, slave, babygirl, and masochistic identified human. She has been active in the SF/Bay Area BDSM and Leather community since 2010. Her passion for self-love in her life and others grew within those years of exploration. Her journey as a presenter started in 2015 at the SF Citadel and at Dark Odyssey Surrender. She is the moderator of the SF Submissive Safe Space, a leader of the Submissive Girls Night Out group, member of SF girls of Leather, and a member of the Hard Pink Sisterhood. Her passion in kink education continuously grows in topics such as self-care, power exchange, age play, and service—which she spreads like glitter!
Carter Brûlée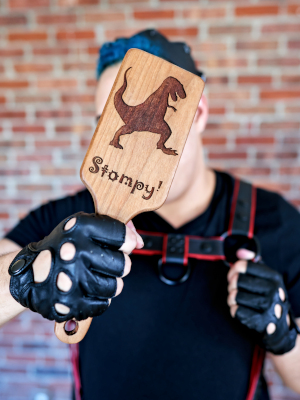 Carter identifies as a pansexual, polyamorous trans man. He walked into his first munch at 18 years old, before he had even graduated high school, and has been hooked on the community ever since. Carter identifies as a bottom leaning switch with a love of silly and playful scenes, from both the top and the bottom. He has a bubbly personality and a passion for education that he brings into all of his teaching endeavors. Carter has presented for organizations such as Dark Odyssey, TES, and NELA and has taught various sexuality-related topics (including polyamory, kink, consent, and negotiation) for academic institutions.
Twitter: @CarterBrulee
Fetlife: CarterBrulee

Conrad Hodson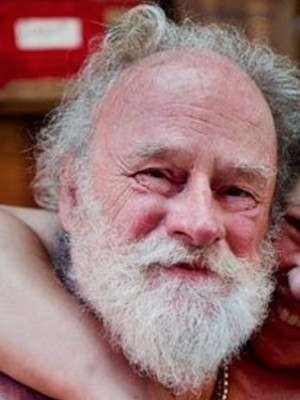 Conrad Hodson is a kinky blacksmith, writer and educator who joined the public scene via ORGASM in Portland in 1989. He's a polyamorous switch whose partners make him feel like the luckiest guy in the world.
Courtney Jane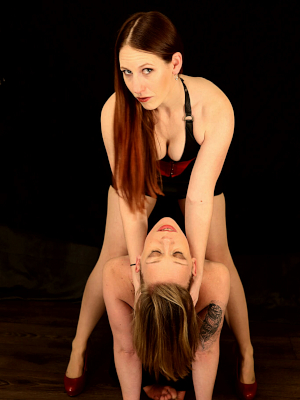 Courtney Jane (CJ) has been involved in the kink community for over a decade, heavily involved in the Boston, SF Bay area, and Seattle scenes. She is the founder and former organizer of KinkyCon, a NH based annual kink conference ongoing since 2009. She is also the host and facilitator of the Seattle Kinetic Discussion group, and bi-monthly skill share group on all bdsm topics. She has taught at Dark Odyssey events on both coasts, several PNW venues including Kinkfest, NELA's Fetish Fair Fleamarket, and many others.

CJ's teaching style is enthusiastic, educational, and dynamic. She is a proud switch, little purple narwhal, and badass. Expect to laugh in any of her classes, as she brings passion and silliness, while focusing heavily on the connection and energy of every act we do. She gets to the deeper roots of our kinks, working hard to open attendees' eyes to the bigger picture. She enjoys community building, energy play, kinky poker, and making people smile.
Dr. Liz Powell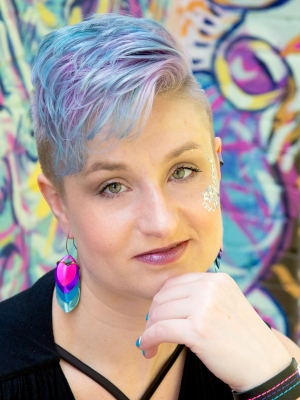 drlizpowell.com https://fetlife.com/users/8465227
Dr. Liz believes that great sex can change the world. They are on a mission to help you have more meaningful, pleasurable relationships in life and work, as well as the bedroom. They're a coach and licensed psychologist (CA 27871, OR 3068) helping couples and singles develop self-confidence and authenticity in their relationships, whether conventional or non-traditional. Dr. Liz has made multiple media appearances, including in Cosmopolitan, Playboy, and the Canadian Broadcasting Corporation radio show Ideas. As a sex educator, Dr. Liz has spoken on many stages internationally including International Ms. Leather and at the Kink.com HQ. Their new book, Building Open Relationships, is the newest way they are spreading the Great Sex word. Dr Liz believes that being confident in who you are is the gateway to great relationships and great sex - and great sex, according to Dr. Liz, can change the world.
Ferris Oxide (Mx. International Olympus Leather 2019)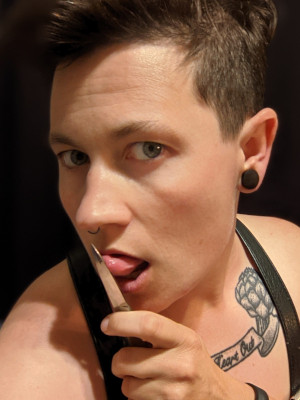 Ferris Oxide (Mx. International Olympus Leather 2019) has been in and out of the kink community since 2009. As a practicing top-heavy, switch sadist, Ferris Oxide has taught classes about communication, consent, negotiation, conflict resolution, restorative justice, sensual domination, and electric play at dungeons throughout the Los Angeles area. They are receiving advanced rope training through the Devil Mask Society and working on a project about creating emotionally intelligent D/s dynamics. As a queer, trans, disabled member of the kink community they advocate for and create spaces that are accessible and inclusive of non-binary/trans individuals.
Gretchen IMsBB 2019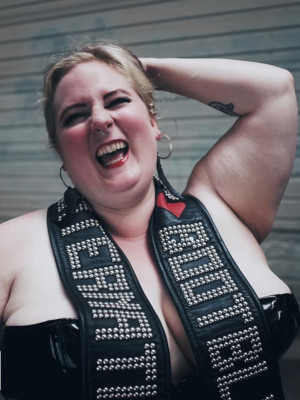 Gretchen was born and raised in Alaska and identifies as a heavy masochist, as proven by her running for and winning the 2018 Alaska State Bootblack competition then going on to become International Ms. Bootblack 2019. In play, the harder she's hit, the louder she giggles-- all the moreso with a boot. Gretchen has played and volunteered in the Alaskan kink community since 2012, from helping organize parties and bootblacking at charity events to running a kinky book club and even being tied up on a city sidewalk as part of a fundraising advertisement. Today, she is both excited and honored to take on the challenge of an International title and she can be found connecting with her community. She works continually to educate herself and others because she knows that our way of living, loving, and being is a radical act.

His victor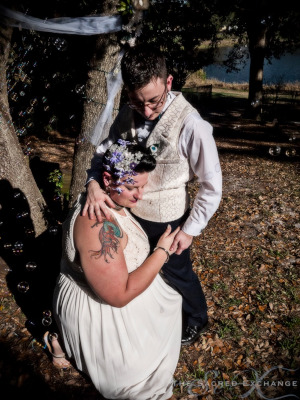 Sir Luke and his victor are international presenters who have discovered divine purpose in their exploration of leathersex, sacred S&M, and elevated service as Master and slave. When victor's petition reached Sir Luke's hands in 2013, they took a leap of faith together and have built the most intense expression of love and authenticity they've known ever since.

Sir Luke has a strong connection to Leather history and strives to carry his uncle's legacy by building a brighter future for the queer Leather community. victor is a devoted slave who speaks against the stigmas surrounding mental health, gender, and emotionality.

At home, they enjoy their dungeon and sanctuary, where they can simply exist as Master and slave. Sir Luke and his victor are Southeast Master/slave 2019.
Ivarr B. (Mr. Oregon State Leather 2019)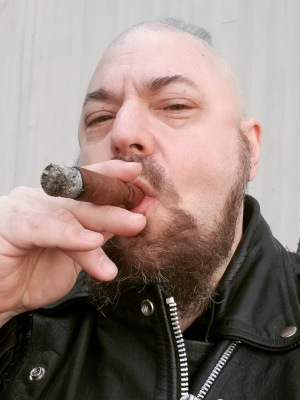 Ivarr B. is a pansexual, polyamorous Leatherman, kink philosopher, playful sadist, and cheese snob. He was active in the Oklahoma community for many years until relocating to the PDX area in mid-2018. His involvement in the kink and Leather communities has included hosting events and fundraisers for a variety of causes, offering classes on topics from negotiation to the psychological building blocks of kinky play, and doing his best to make every space a Leather space.

Leather isn't just a buzzword or kink for Ivarr, it's a way of life. He is very proud to represent Oregon and SW Washington as Mr. Oregon State Leather 2019. Lately, he's been busy falling in love with the PNW and getting out to meet new kinky folks of all types. Ivarr can usually be found – club soda in hand – on the nearest patio that will let him smoke a cigar while watching the world go by.
John Pendal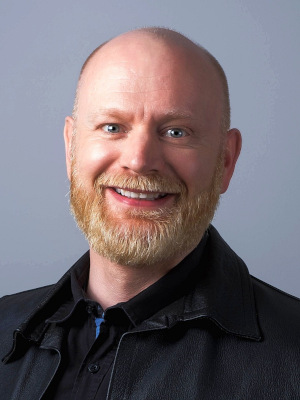 Comedy: http://www.johnpendal.com / Leather: http://www.leatherlondonguide.com/ leathercomic
In 2003 John became the 25th person to win the annual International Mr Leather contest in Chicago. Since then he has travelled extensively leading workshops, giving speeches, hosting events and helping with fundraisers across America, Canada and Europe. He has appeared on stage in 33 cities, 10 countries and 17 American States.

John has taught BDSM workshops at Beyond Leather in Fort Lauderdale, Down and Dirty in Melbourne, Inferno, Kinkfest in London, Leather Camp in Wichita, Lupercalia in Canada, Minnesota Leather Pride, Mr Leatherman Toronto, Palm Springs Leather Pride, Rome BDSM Conference, SINSations in Leather, Spring in the South in Atlanta, Tribal Fire in Oklahoma, and Thunder in the Mountains in Denver (every year from 2007 to 2017).

John has been working as a comedian since 2010. He has performed solo stand-up shows in Atlanta, Chicago, Cleveland, Denver, Edmonton (Canada), Fort Lauderdale, Melbourne and Rome – as well as Folsom Europe in Berlin.
Jonn Ireland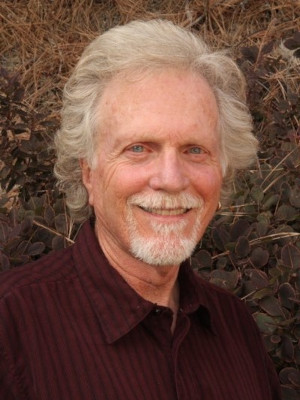 JONN IRELAND lives in Seattle and has been involved in the BDSM Community for twenty years.. Personal erotic connection through Impact play is his specialty, and he has been conducting Whip and Spanking Workshops in Canada the USA and Costa Rica for about fifteen years.

His main focus is teaching people to master dynamic scene power exchange and develop the control and precision required to use a Whip in BDSM scenes He also loves sharing the seduction of a closer connection through touching the skin of a bare bottom and potentially bringing them to climax through spanking techniques which has inspired his Tantric Erotic Spanking Workshop.

Jonn discovered that with a good Whip, proper instruction and regular practice, most people are able to use a Whip in a Scene in a very short time. To develop a wide range of techniques and accuracy however, requires more practice and personal instruction

JustRob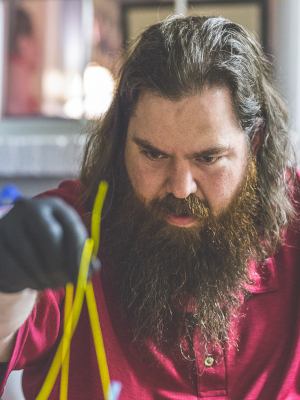 JustRob (He/Him pronouns) has been involved in the public community in Jacksonville, FL since 2008. He identifies primarily as a Top and a Leatherman, but on occasion takes on the roles of Sadist, Dominant, Leader, Mentor and Teacher. He leads the committee that runs the local group Alternative Lifestyles Enthusiasts (A.L.E.), he "organizes" the weekly Taco Tuesdays event and is especially passionate about and active in the local polyamory group. His areas of experience are primarily in; impact play (everything from fists and palms to whips and everything in between), electricity (specifically the violet wand) and medical play (focused on play piercing and staples), in general he is a reaction junkie who craves blood and other bodily fluids. Overall however, his passion is helping people find their way in this lifestyle and helping those who have already found it to navigate it safely and grow personally.
kikiTHEpuck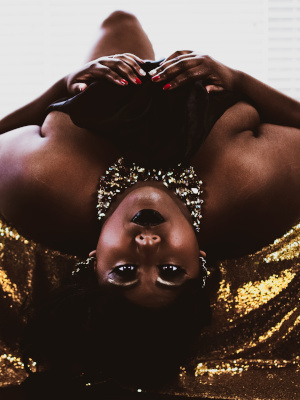 kikiTHEpuck has been involved in BDSM for over a decade and out publicly for over five years. Once an active member and volunteer of The Center for Sex Positive Culture, kikiTHEpuck now runs a FemDom lifestyle group called Diadem-Events and is a volunteer with Kinkfest in Portland. In June and December, kikiTHEpuck produces a community vendor fair and has been doing so going on two years. They have taught at Flog'Em All, The Gathering NW, Quink An All POC Kink Event, the FemDom Weekender, and the BDSM Writers Con in Seattle. They are an active sex positive & body positive burlesque performer/producer in Seattle, having traveled recently to Edmonton, Alberta to perform. They calls themselves a Sensual Sadomasochistic Service Switch. This PTA nerdy mom enjoys wandering Bed, Bath & Beyond for new toys for both in and out of the kitchen.
Lubegirl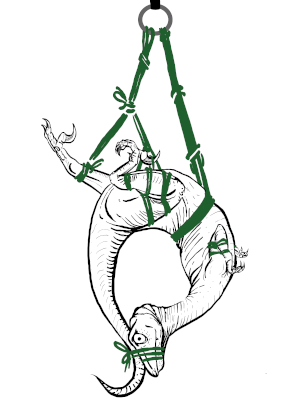 Lubegirl(she/her) is a Rope Switch out of the NYC area. Bubbly, personable, and passionate about kink education on both sides of the slash, her goal is to break the stereotypes and myths of Rope (particularly synthetic), one class at a time.

Playing on both sides of the rope since Summer 2015, Lubegirl is currently the leader of the NYC chapter of Hitchin' Bitches and a facilitator of the NY Rope Collective. She uses her platform to encourage other female identifying kinksters to learn the basics of rope while facilitating a safe space for bottoms of all orientations, sizes, and identity.


Melody Anne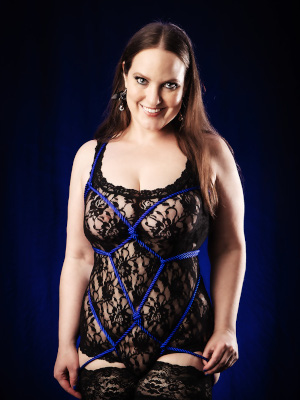 Hailing from Vancouver, BC, Melody Anne (formally known as MelodyExtreme) is a sexuality educator, workshop facilitator, sex researcher, and all-around sensual adventurer. With over 13 years of experience in the BDSM community under her belt, she identifies as a chronically ill kinkster, masochistic hedonist, rope slut, size queen, and badass bisexual bottom. A shameless sex geek with a degree in psychology and sexuality studies, she has completed Options for Sexual Health's Sexual Health Educator Certification program, and juggles her time between coordinating studies at a sex research lab and teaching pleasure-based workshops with unforgettable bottom-led live demos. She has presented at venues across North America including Renegade's Rendezvous, The Citadel, CatalystCon, and the University of British Columbia. You can follow her latest musings on Twitter at @EroticEducator.
Mia Fine, MS, LMFT, CST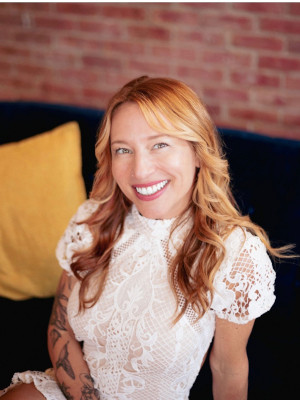 www.miafinetherapy.com; www.fiercewaterfall.com
Mia Fine is an AASECT Certified Sex Therapist and Licensed Marriage and Family
Therapist with a private practice in Seattle, WA. As a holistic sex therapist with a social justice lens, Mia works with LGBTQ folks, kink and BDSM, sexual function issues, and clients navigating non-traditional relationships.

Mia teaches at SPU's Medical Family Therapy program and is on the Board of Directors for both the Northwest Institute on Intimacy and The Foundation for Sex Positive Culture. Mia is as a Consent Advocate for the Consent Academy passionately encouraging consent from the individual level to the systemic.

Mia runs S.A.R. courses, facilitates continuing education opportunities for sex therapists, and runs educational workshops for the national pleasure product company Lovers. When she's not working, you can find Mia practicing self-care by climbing mountains, spending quality time with her people and pets, and finding new ways to adventure around the Pacific Northwest.

Midori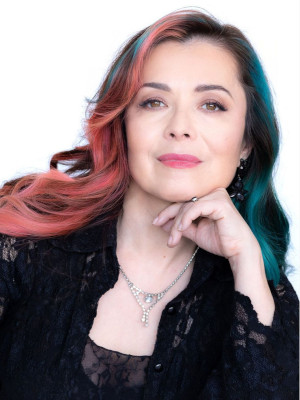 www.fhp-inc.com https://fetlife.com/users/62156
Midori is the author of the first English language Shibari instruction book "Seductive Art of Japanese Bondage" & founded Rope Dojo ® in 2002. In 2004 she founded ForteFemme: Women's Intensive.
Dan Savage calls her "The Supernova of Kink." Using her "head-heart-hands" method she leads educational and arts programs to enhance creative living, personal growth, relationship enrichment and collaborative leadership ~ from the bedroom to the boardroom.

To quote Midori… "The bedroom is a microcosm of power, leadership, communication and creativity. It's a curious little laboratory magnifying our deep needs, elemental doubts, hidden motivations, and even the complex contradictions of the self."

Through her programs attendees tap into greater joy, confidence, engaged consent & personal accountability in their lives. Midori's decades of Sex Positive work started in the 90's through HIV education outreach.
Social Media @PlanetMidori
Classes www.fhp-inc.com & planetmidori.ticketleap.com
Mina Hart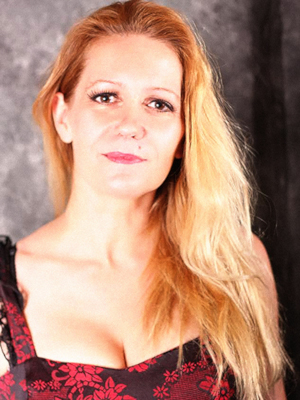 A self-identified queer, fiery femme, Mina Hart began her life in the BDSM community in June 2006. Her first dungeon experience was her birthday on the cracking end of a singletail. She hasn't looked back since. Mina began as an insatiable bottom. A lifelong masochist, she explored every type of play with a hunger for more. She studied bondage with Master Robert of DenverBound and became a professional switch for PavloviaDenver under Ms. Saskia. Miss Mina's areas of expertise include bondage, medical play, forced fem, humiliation and hypnosis. She was a mentor for CSMP, filmed with Discovery, taught at SKALES, The Crypt, COLLAR, SITC, Leather Fiesta, BCD, Path, Journey, LQ, Shamrocks and Shenanigans, The Hive, Revelry, Beyond Leather, CLF, AASECT, and Westminster College. She is currently working to gather and teach Women's Leather History. Mina is on the executive team for Sin in the City and regularly volunteers for events. She can usually be found wherever a hard point is.
Miss Chris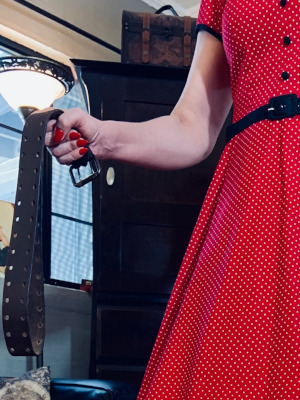 https://www.missschris.net https://fetlife.com/users/63676
Miss Chris is a switchy-pan-poly edge playing spanko, professional disciplinarian, certified (life) coach, toy maker & international Spanko educator. She founded & hosts Spank University classes & parties since Feb 2009, which melds the education from the BDSM world with the party culture of the spanking community. She is enormously proud to have presented at many local, national & international events. MC has delivered fetish based workshops at vanilla conferences, too, including Darkcon, the American Association of Sexuality Educators, Councilors and Therapists (AASECT) & Mensa. She is appreciative of her opportunities to contribute to the Science of BDSM, in helping raise consciousness of the BDSM lifestyle. Miss Chris has been awarded twice, the DomCon Special Guest of Honor for her contributions to the professional lifestyle. On a personal level, she's a Butchmann's Academy graduate and recurring presenter at her home town club, APEX.
Nancy Owen, MA, LMHC, CST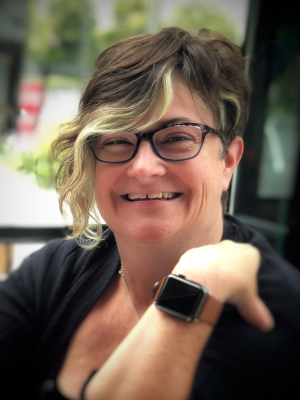 www.miafinetherapy.com; www.fiercewaterfall.com
Nancy Owen, MA, LMHC, CST is a certified sex therapist in private practice in Kirkland, WA. She has been a psychotherapist for over 25 years, and specializes in treatment of couples and individuals struggling with issues related to intimacy and sexuality. She also provides education for therapists/graduate students in the areas of kink, polyamory, and other issues related to sexuality.
OkieNawa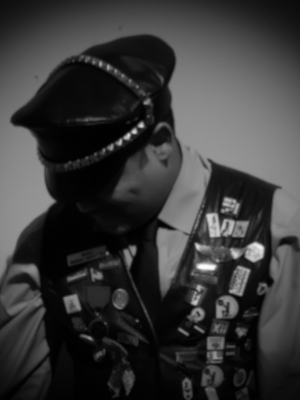 OkieNawa has been involved in the BDSM and Leather communities for over 20 years. He has been a leather titleholder, leather contest producer, served in various other capacities and currently sits on the Board of AHS (Adult Human Sexuality) Kansas City. David is a published columnist, writing for the leathepage, leatherweb and the Leather Journal. Okie's passion is Japanese rope bondage. He's studied in Tokyo Japan and has help to establish three rope groups: Kinbaku OKC (2003), Kinbaku KCMO (2008) and Rope Bite KCMO (2018).
Princess Kali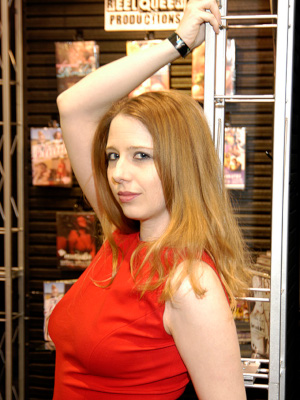 www.CoachingByKali.com https://fetlife.com/users/56070
Princess Kali has spent over eighteen years exploring not only the how but the why of alternative lifestyles. Her experience working as a professional dominatrix has given her a unique understanding of the motivations behind erotic humiliation play as well as a passion for helping people participate in it more safely and enjoyably. Her dynamic and engaging style of presenting has been welcomed at more than 150 venues including kink events such as Dark Odyssey, Fetish Fair Fleamarket, Kink in the Caribbean, and IMsL as well as mainstream venues such as Harvard University and SXSW.

As the founder of Erotication.com she is a pioneer of the "kinktrepreneur" business model, creating sites such as Kink Academy, Passionate U, and Fearless Press for easy access to adult sex and BDSM education. She's also the author of 5 books; Enough To Make You Blush: Exploring Erotic Humiliation and companion workbook, Authentic Kink, 365 Days of Kink Journal, and The Yes, No, Maybe Workbook.
Pup Timber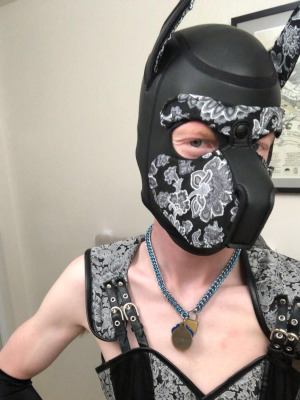 Pup Timber is a nonbinary leather pup based in Portland. They describe their breed as some sort of hound, with a preference for Rhodesian ridgeback. They got involved in the kink scene in southern Oregon after being a safe call for a close friend in college. Curiosity got the best of them and pretty soon they were a regular face at munches and the local dungeon. After moving to Eugene, Timber gained a reputation as a playful heavy-impact bottom. Their interests have since expanded to include piano, leather, blood, and more blood. They were exposed to pet play when they met their Alpha, Turbo, at a convention, but it took another year before they embraced their own pup side. Timber made the trek to Portland for the 2017 O.S.L.C., and two months later they moved to Portland to be with their pack and chosen family.
Redrobin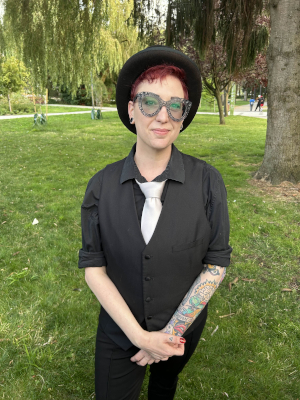 alternativesexuality.ca https://fetlife.com/users/759251
Redrobin (she/her) is an international sex educator, intimacy and relationship coach, speaker, performer, and activist based in Vancouver, Canada. She is the author of Call Me Holly: My Years on the Pole and Polyglamorous: A Queer Mom's Misadventures and Lessons in Non-Monogamy. Her unique background as a nurse, stripper, Pro Domme, and Vice President of Metro Vancouver Kink has fueled her passions to help normalize and explore human sexuality.
Shay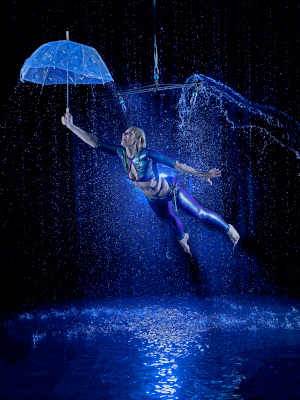 https://www.stefanosandshay.com/ https://fetlife.com/users/46680
Shay Tiziano is a vivacious femme switch and renowned self-suspender known for their unique, dynamic performances and fun, attainable, and risk-awareness focused approach to bondage education. She is the author of Tying & Flying, the first-ever book about self-suspension. Based in San Francisco, Shay has over a decade of experience presenting across the US and internationally, often with her partner Stefanos. In her home community, she produces over 20 events a year, including BENT, the Bay Area's biggest dungeon party, Self-Suspension Open Space, and acclaimed bondage and fetish performance event Twisted Windows.
Sir Luke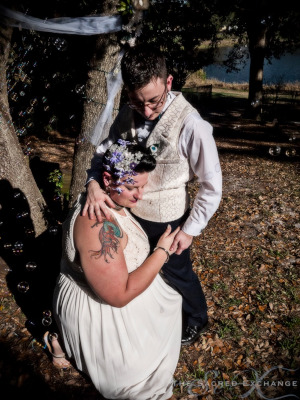 Sir Luke and his victor are international presenters who have discovered divine purpose in their exploration of leathersex, sacred S&M, and elevated service as Master and slave. When victor's petition reached Sir Luke's hands in 2013, they took a leap of faith together and have built the most intense expression of love and authenticity they've known ever since.

Sir Luke has a strong connection to Leather history and strives to carry his uncle's legacy by building a brighter future for the queer Leather community. victor is a devoted slave who speaks against the stigmas surrounding mental health, gender, and emotionality.

At home, they enjoy their dungeon and sanctuary, where they can simply exist as Master and slave. Sir Luke and his victor are Southeast Master/slave 2019.
Stefanos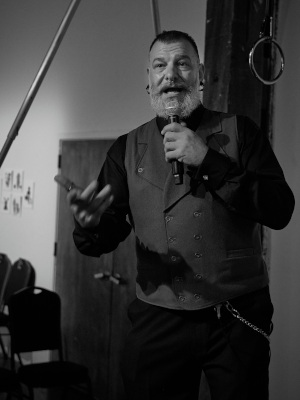 https://www.stefanosandshay.com/ https://fetlife.com/users/46680
Stefanos is known for teaching classes that are entertaining (they've been called "better than a Vegas act") and also packed with useful and applicable information. He identifies as a purveyor of perversion, pansexual polyamorist playslut, and alliteration fetishist! He is all kink all the time, hosting or producing over 60 kink events a year in San Francisco, including Bondage-A-Go-Go, Twisted Windows, and Kink.com's The Upper Floor. He has performed, presented, and hosted around the country and internationally, often with his partner Shay.
Tom Hill The_Carnie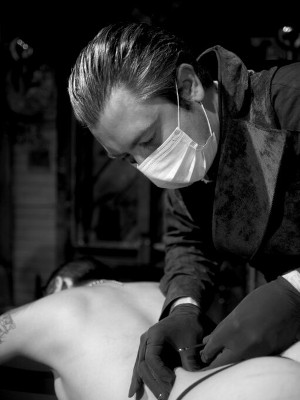 Tom Hill works in the piercing and body modification industry since 2010. Tom lectures on Hook Suspension and Needle Play touring showcasing those skills nationwide With absolute procession Tom skillfully executes cutting/piercing into the skin to create a complex and elaborate line work and patterns. The connection are deeply evident when working with a heavy focus on the safety/health of those he works with.