Community Organizations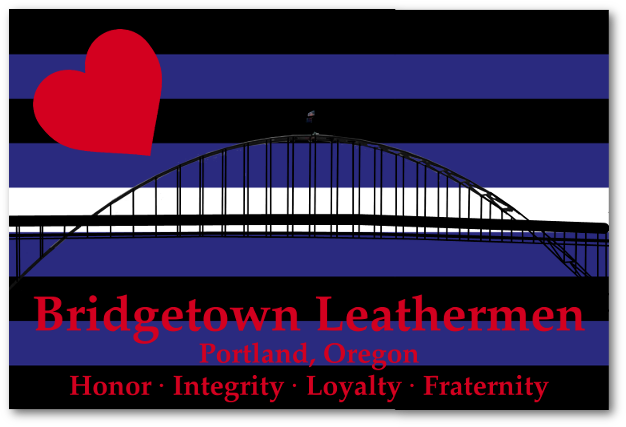 Bridgetown Leathermen
Bridgetown Leathermen is a fraternal organization dedicated to mentoring, developing, and passing on the skill sets of safe, sane and consensual BDSM, in an environment of mature and classic practitioners from our Leather Community.
Curvalicious, hosted by La Freaky Femme
Curvalicious is a munch group that meets the third sunday of every month. Body positive, we are of the mindset that every body, is a beautiful body!

Masters And slaves Together: Portland


MAsT exists as a support group for individuals involved in, or interested in, the Master/slave, Dominant/submissive lifestyle. It is an opportunity and forum for like-minded individuals to come together for discussion of issues of concern, to share ideas and gain/share knowledge of the M/s, D/s lifestyle. MAsT serves that function best in local Chapters where followers of the M/s, D/s lifestyle can meet together to learn from one another and to support each other. MAsT Pacific Northwest is open to all adults interested in consensual power exchange relationships. We welcome people of all genders, sexual preferences, gender identities, ethnicities, body types, socio-economic statuses, physical capabilities, and spiritual/religious beliefs, including those who are atheist or agnostic. We treat each member and guest with dignity and respect, and ask the same of them. We join together to share our experiences and perspectives on consensual power exchange relationships.
PDX Munch, Portland's oldest continuous weekly Munch, currently gathering at Hamburger Mary's. Come meet some of the usual suspects and learn more about what exactly a "munch" is.
The Portland Leather Alliance serves the Portland Metro area as well as other parts of Oregon and the Northwest. Our organization, prior to 1998, was known as National Leather Association-Portland. The PLA hosts a variety of events each year ranging from Educational Workshops, and Charity Fundraisers, to our 3-Day Conference event known as KinkFest!
PRAG (PDX Rope Arts Group), hosted by Yitzhak and Noble
The Portland Rope Arts Group promotes education and the exchange of knowledge about rope bondage. We hold regular meetings on the second Monday of every month from 19:00 to 21:00 (7-9 pm), usually in SE or NE Portland. Meetings always involve questions, answers, demonstrations, and discussions about the various aspects of rope bondage. Most important, the meetings allow ample time for people of all experience levels to practice in a safe and respectful environment. Contact: yitz@hokaar.org.